---
24/7 Services


---
New Services!

VetNow provides tailored support for veterans and their families with navigating the Veterans Affairs bureaucracy, providing academic tutoring, and employment transition assistance. Resources include VetNow Navigators, trained to help veterans and families connect with valuable benefits and resources.

LearningExpress Job & Career Accelerator gives job seekers the most comprehensive collection of job search and career exploration tools anywhere — all in one place and always available online. It includes resume and letter builders with targeted samples and tips, millions of job and internship postings, interviewing advice and a personal dashboard to track users' work. Available through 2021.

Reference Solutions provides data on businesses, consumers, healthcare providers, new movers & homeowners, as well as historical business information. It assists business executives in finding valuable sales leads, conducting market research or competitive analysis, and provides an avenue for businesses to do effective marketing & outreach. Students are able to reference this data for research projects and job seekers may find gainful employment.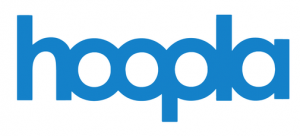 Hoopla is a digital streaming service, available through apps and desktop. Users have access to streaming movies and television, e-books and audiobooks, as well as comics! Best of all, Hoopla does not require holds; if something interests you, you can check it out immediately. Hoopla is made available courtesy of Ivoryton Library to both Essex Library and Ivoryton Library cardholders. Click here to try Hoopla!