What's On This Page: Essex Library Databases | Additional Online Resources | Libraries with Genealogy Resources | Essex Library Resources | Class Handout

Patrons with Connecticut Library cards only – log in with your Connecticut Library card number, from home or anywhere!
As "the world's leading resource for online family history and genealogy," Ancestry provides access to a large and diverse collection of online genealogical databases to help research your family's history. The Connecticut State Library's reasearchIT login to Ancestry allows access to an exceptional array of information beginning with census, birth, marriage, death, military, land, and immigration records for patrons on site at the library but access is not available from home.
HeritageQuest Online
Access anywhere through researchIT CT
HeritageQuest Online is available via researchIT CT for use wherever you find most convenient. The information supplied by HeritageQuest provides a great starting point if you are just beginning to research your family history. This database enables access to 1790-1940 U.S. Federal Census Records, Mortality and Non-Population Schedules, Indian Census Rolls, a collection of genealogy and local history books and city directories, Freedman's Bank Records and more. Content is supplied by Ancestry.com. Learn more about HeritageQuest resources.
HeritageQuest Online is available through researchIT CT, Connecticut's digital research library. If you are accessing the database from home, you will need to sign in by using your library card barcode.
Differences between Ancestry Library Edition and HeritageQuest Online:
As your research progresses, you may find both resources helpful in locating information about your family history. Although both Ancestry Library Edition and HeritageQuest Online provide access to some of the same databases, Ancestry Library Edition is easier to search and allows access to the American Genealogical Biographical Index; HeritageQuest provides two resources not included in Ancestry – the US Serial Set (Acts of Congress) from 1789-1969 and the Periodical Source Index.
Additional Online Genealogy Resources
CTGenWeb Project
The USGenWeb Archives provides an online repository of genealogical information. The Connecticut arm of the project, CTGenWeb, supplies "important links for researchers and volunteers." View the web page dedicated to Connecticut resources here.
Family Search
Family Search is a free resource provided by The Church of Jesus Christ of Latter-Day Saints. The site features a search for historical records.
National Archives
The National Archives provides information supporting family history research, including online learning resources and access to online genealogical records.
Connecticut Libraries with Additional Genealogy Resources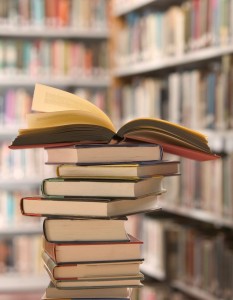 Connecticut State Library
231 Capitol Avenue
Hartford, CT 06106
(860) 757-6500
With an emphasis on Connecticut resources, the State Library's "History and Genealogy" web portal provides links to subject guides, online databases, and quick links to assist with family history research.
Godfrey Memorial Library
1334 Newfield Street
Middletown, CT 06457
(860) 346-4375
In addition to their library in Middletown, the Godfrey Memorial Library maintains a website which provides information and resources to assist with genealogy, history and biography research.
Selected Resources from the Essex Library Collection

Genealogy Online by Elizabeth Powell Crowe
"Genealogy Online" is a bestselling research guidebook which presents "up-to-date methods and tools" to help you plan and organize your search for genealogical information.

Genealogy Online for Dummies by Matthew L Helm and April Leigh Helm
The sixth edition of "Genealogy Online for Dummies" is "loaded with updated information about international record sites, new tools, tracking your DNA and more" to help you begin the search to discover your family history.
The Genealogist's Companion and Sourcebook by Emily Anne Croom
This handbook presents the US records available for genealogical research and details how they can assist you in your search to uncover your family history.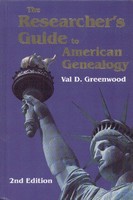 The Researcher's Guide to American Genealogy by Val D. Greenwood
Frequently used as a textbook in genealogy courses, the publisher states the purpose of this guide and reference book is to "answer practically all the researcher's needs."
Resources from Essex Library Genealogy Course
The Essex Library recently hosted a series of classes designed to introduce patrons to Ancestry.com Library Edition. The class handout lists free historical and genealogical online resources.
Save
Save
Save
Save