VetNow provides tailored support for veterans and their families with navigating the Veterans Affairs bureaucracy, providing academic tutoring, and employment transition assistance. Resources include VetNow Navigators, trained to help veterans and families connect with valuable benefits and resources.

LearningExpress Job & Career Accelerator gives job seekers the most comprehensive collection of job search and career exploration tools anywhere — all in one place and always available online. It includes resume and letter builders with targeted samples and tips, millions of job and internship postings, interviewing advice and a personal dashboard to track users' work. Available through 2021.

Reference Solutions provides data on businesses, consumers, healthcare providers, new movers & homeowners, as well as historical business information. It assists business executives in finding valuable sales leads, conducting market research or competitive analysis, and provides an avenue for businesses to do effective marketing & outreach. Students are able to reference this data for research projects and job seekers may find gainful employment.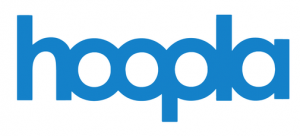 Hoopla is a digital streaming service, available through apps and desktop. Users have access to streaming movies and television, e-books and audiobooks, as well as comics! Best of all, Hoopla does not require holds; if something interests you, you can check it out immediately. For Essex and Ivoryton cardholders. Click here to try Hoopla!
Patrons with Connecticut Library cards only – log in with your Connecticut Library card number, from home or anywhere!
As "the world's leading resource for online family history and genealogy," Ancestry provides access to a large and diverse collection of online genealogical databases to help research your family's history. The Connecticut State Library's reasearchIT login to Ancestry allows access to an exceptional array of information beginning with census, birth, marriage, death, military, land, and immigration records for patrons on site at the library but access is not available from home.
For Use Anywhere
The library provides access to additional resources and information to research your family history on our Research Your Family History web page.
Book-A-Librarian!
Want to learn more about using computers, tablets and eReaders or how to download a book from Libby? You can reserve time for a one-on-one, how-to lesson on basic computer skills by calling the Library at (860) 767-1560 and asking for Ann Thompson.
Libby is Easier Than Ever!
It's easier to see what titles are available and searches are a snap with the new look. Plus, the new generation of Libby enables users to read eBooks instantly with no downloads.
Are You in the Market for a New Job?
The Essex Library is pleased to bring you FREE access to JobNow, the online resource for resume assistance, live job coaching, and links to other quality online resources. JobNow provides templates for different types of resumes – you can create your resume, upload your file to their Resume Lab and JobNow experts will critique your resume and return a marked-up document to you. You can also have an online chat with a JobNow coach who will work with you to help you ace your upcoming interviews.
Need A Notary?
Please call ahead at (860) 767-1560 to confirm our notary is available. For more information, email Ann Thompson at athompson@essexlib.org.