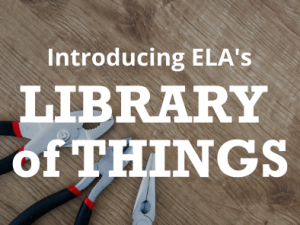 Patrons expect to find books and movies at the library, but libraries can offer so much more! Essex Library Association now offers our Library of Things, a collection of equipment and supplies for patrons to borrow at no cost.
We want to hear what types of items you are interested in borrowing. Please send your suggestions to staff.essexlib@gmail.com. We will also be accepting donations of some equipment.
Patrons who wish to borrow a Thing will must complete our Library of Things Borrowing Guidelines and Waiver.
All items must be picked up and returned to Essex Library at 33 West Avenue, Essex CT, 06426.
Things to Borrow
Cake Pans
Travel Items
Board Games