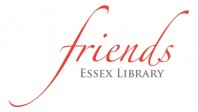 The Winter Gift Sale is on! From now through January 3rd, the Friends are offering a wonderful array of like-new and gently-used items for purchase. Please come and browse the shelves in the foyer, and both sets across from the circulation desk. You will find beautiful books for adults and children. There are games, puzzles, movies and music. Something for everyone on your list, and maybe for you, as well! All items are priced as marked. Cash or checks can be placed in the glass jar in the foyer, or handed to the librarian at the desk. This is a great way to shop locally, and support our library programs at the same time.
January of 2022 will see the return of Puzzlemania. Lovely puzzles for all ages will be for sale, just in time for cozy winter days. Now is a perfect moment to donate your in-good-condition puzzles, making room at home for new challenges next month. Thank you!
Please consider joining the Friends today. You can fill out a membership form at the front desk, or download from the ELA website. We would love to have you join us in making Essex Library the best on the Shoreline.
Book Sale Committee