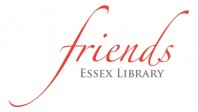 Thank you to everyone who made the Friends Annual Fall Book Sale a smashing success! Be on the lookout for news about our Annual Spring Book Sale returning next year.
In the meantime, the Puzzlemania sale has returned! Pre-owned and gently used puzzled for kids and adults are on sale now in the Essex Library lobby and entryway.
The Friends are also happy to announce their latest special event, coming in January: "Putt Fore" the Essex Library. Join us as the library will once again be transformed into an 18 hole mini-golf course. The course will wind its way throughout the library, with each hole uniquely decorated by community and business sponsors.
Saturday, January 14, 2023, 5 – 9 PM
Adults 21+
Golf, wine/beer, hors d'oeuvres
$35 per person
Sunday, January 15, 2023, 12 – 4 PM
All ages
Golf, beverages and snacks
$5 per person | under 5 get in free with accompanying guardian
As always, we greatly appreciate your new or gently used book and puzzle donations. Please make sure none are damaged or dirty. Thank you!!
Donations can be dropped off during regular library hours.