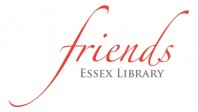 As the hot days of summer wind down, school is beginning and The Friends annual Fall Book Sale is right around the corner!  Join us at the library on Saturday, October 15, from 10-4, and on Monday, October 17, from 10-4 to pick up some of your favorites, or begin your holiday shopping early.  As always, Monday is the "All the books you can fit in a Bag Sale!"
From September 1-October 12, we will have a special focused sale of literature, poetry, humor and politics.  From current topics to beloved classics, stop by and find something that feeds your soul and mind.  Cash and checks are happily accepted.
As always, we greatly appreciate your new or gently used book and puzzle donations. Please make sure none are damaged or dirty. Thank you!!
Donations can be dropped off during regular library hours.