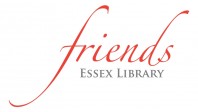 Putt "Fore" The Essex Library Event
January 25 – 26
The Essex Library opens a new chapter in family fun on January 25 and 26, when the library will be transformed into an 18 hole mini-golf course. The course will wind its way through the library, with each hole uniquely decorated by a local sponsor.
The fun begins on Friday evening, January 25, (5 p.m. – 9 p.m. ) with a special event just for adults, featuring 18 holes of mini-golf, music, food, wine, and prizes.
On Saturday, January 26 (10 a.m. – 4 p.m.) the entire family can play library mini-golf. There will be donuts, prizes and more.
Ticket prices: Friday evening $35/person
Saturday $7/person or $25/foursome. Children 5 and under free.
Tickets will be available at the library beginning November 19, cash or check only, please.
Holiday Book Sale
November 19 – January 2, 2019
As you may have heard, the Fall Book Sale was a great success! The Friends want to thank our book donors. Your donations make it all possible. Please know that items not sold during our sales continue their journey and are distributed to the Newington VA, The Niantic Women's Facility, Read to Grow and or Goodwill.
We received many wonderful donations in great shape for sale including fiction, non-fiction and hobbies to name a few. We truly appreciate the time taken to ensure donations are in good sellable shape. While we like to
see our Recycling Engineers busy, they're much happier when they're just taking discarded boxes to the dump rather than the occasional dusty or moldy book. Thank you so very much for your continued support of our library.
As our Cooking and Cocktail Table Book Sale wraps up on Nov 19, it's time to start the Annual Holiday Sale. As in the past, there will be books and other holiday items perfect for gift giving. Shelves will be restocked daily.