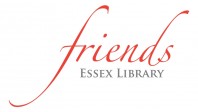 Annual Fall Book Sale
This year's Annual Fall Sale is a two-day event commencing Saturday, Oct 27th with doors open from 9 a.m. to 4 p.m.  From 2:30-4:00 p.m. books will sell for half price.
The "Fill your Bag for $5" sale will be on Monday, Oct 29th from 10 a.m – 5 p.m.  You are invited to bring your own tote or paper bag.  Free paper bags will also be available at the library.
Sale categories include fiction, non-fiction, mystery, history, biographies, sports, maritime, cookbooks, gardening, art, children's books, paperbacks and a nice collection of coffee table books.
Preview the sale by reviewing the Special Books and Signed Books lists.
After the Big Fall Sale don't forget to mark your calendar to visit the Library between November 21st and January 2nd for our famous Holiday Sale.  We always have many new and like-new books, games and CDs at great prices for fun gift giving.
See our  book sale page for more information.