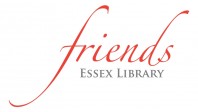 Swallow Cruise
TUESDAY, SEPTEMBER 25TH
5 – 8 PM
Depart from and return to  Eagle Landing State Park in Haddam
Aboard RiverQuest
with commentary by Jim Denham, Past President, Essex Land Trust
Cruise to an area on the Connecticut River where 250,000 Tree Swallows converge just before sunset, perform a ballet and then dive into the reeds for the evening.
Tickets are $60 each, including water and sparkling water.
Optional Box Dinners are $12 each.
BUY YOUR TICKETS AT THE LIBRARY
If the cruise must be cancelled due to VERY bad weather:
All tickets will be refunded. Box dinners are NOT refundable and will be held at the Library for pick-up from 4:30 to 5PM on September 25th.
The Essex Library is a 501(c)3 non-profit organization. Tickets are tax deductible to the extent permitted by law.
Current Book Sale
This season's Focused Sale is all about mysteries, movies and music.  Please stop in to see the collection available for purchase through the months of July and August.
Of course we always have a great selection of Fiction and Non-fiction books for sale on the book shelves inside the front door and on the shelves in the conference room.
Hardbacks are $1.00, Paperbacks are $.50, and Movies and Music are $1.00.
See our  book sale page for more information.