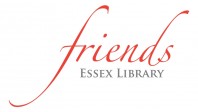 Friends Annual Meeting
GRATITUDE IN MOTION: "An Amazing true story of hope, determination and the everyday heroes around us."
Colleen Kelly Alexander, a Madison resident, will speak at the Annual Meeting of Friends of the Essex Library, on Wednesday, June 13th, 2018 at 10:00 am at the Essex Library.
Colleen is a lifelong athlete and motivational speaker who will talk about her personal struggles with adversity, hopelessness and pain; after a near-death bike riding accident on the Boston Post Road in Madison.
Colleen has been the Executive Director of the Common Ground Youth Center in Vermont, and worked with PeaceJam, an organization of Nobel Peace Prize Laureates who mentor Youth. She is also very involved with the National Red Cross as an employee, as well as a volunteer.
Colleen will be bringing copies of her new memoir, Gratitude in Motion, and will be signing copies for those in attendance.
Looking forward to seeing you at 10:00 am on Wednesday, June 13th, 2018 at the Essex Library; for the Annual Meeting of the Friends of the Essex Library. Light refreshments will be served.
Current Book Sale
This month's Focused Sale is all about children's books.  Please stop in to see the collection of kids and young adult books available for purchase through the month of June.
In July the Focused Sale will change to mysteries, movies and music.
Of course we always have a great selection of Fiction and Non-fiction books for sale on the book shelves inside the front door and on the shelves in the conference room. See our  book sale page for more information.