What's On This Page: New Books | Teen Events | Teen Service – Free Permit Practice Test | Teen Recommendations | Research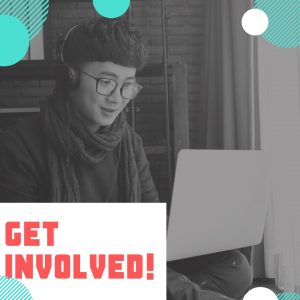 What programs do you want to see at the Essex Library? Let us know!
New Books
The following are books that are soon to be released and are certain to be popular. To place a hold, just click on the title and then on "Request/Hold" and have your Library card handy.
Firekeeper's Daughter by Angeline Boulley
When We Were Infinite by Kelly Loy Gilbert
Once Upon a Quinceanera by Monica Gomez-Hira
Teen Events
Essex Library Association 2021 Laptop Series
The Essex Library Association has added 6 new chromebooks to our collection. You can try them out this autumn during our 2021 Laptop program series, or starting January 2nd, check them out for home use. The chromebooks and laptop series are made possible by a generous grant from Guilford Savings Bank and the Community Foundation of Middlesex County.
2021 Laptop Series: Teen Coding Club
Saturdays, November 6th and 20th, and December 4th at 11 a.m. at the Essex Library
Seating is limited. Registration is required.
Learn the basics of coding and create an interactive game using Scratch in this four-part series. Open to ages 12-18.
Chess Basics
Wednesdays, December 29th, Jan 12th, & Jan 26th at 4 p.m. on Zoom. Registration required.
Grades 6 – 12 
DIG USA is collaborating with Essex Library to offer a Chess program for kids in 6th-12th grade. Nationally ranked and professional Chess Coach, Jithu Sajeevan (https://www.teamdigusa.com/dig-coaches/coach-jithu-sajeevan/) will be teaching this class. This is an amazing opportunity to learn about the game and make new chess friends!
Zoom registration link: https://us02web.zoom.us/meeting/register/tZUkdOCgrzMpHtMsgOA2Dlk34HeCS-TOu8fs
Volunteers Wanted
Interested in volunteering with the library? Fill out our short survey and a library staff member will be in contact with you. Volunteering is a great way to learn more about the library and gain valuable experience for college or work.
Volunteer Form: https://forms.gle/P4zZ4PsNfPLku3jW7
Teen Service
Free Permit Practice Tests
In partnership with Driving-Tests.org, the Essex Public Library is offering FREE Connecticut Driver Permit practice tests. This service also provides information on taking the CT Driving Test as well as the Driving Handbook.
Want to share a good book? Feeling especially passionate about something you've just read? Come in and visit. We'd love to add your video or written reviews to our selection. You never know whose life a good book will change for the better.  Visit Riley Sullivan's newest video review.
Teen Recommendations
YALSA's Teen Book Finder is a free app to help teens, parents, librarians, or any lover or YA literature to access the past three years of YALSA's awards and lists on their Smartphone, iPod or iPad.  App features include: a homepage featuring titles from the database, refreshed each day, a book search engine, a Find It button (powered by OCLC WorldCat Search) a favorites button and the ability to share brooks from the Teen Book Finder on Twitter and Facebook. Scan the QR Code in our YA Department to get the app today!
Research

Need reliable (and last minute) research help? The free online resource, researchIT CT is here for you! Don't forget about researchIT CT where you can find articles and information that you can trust. If you're in need of a little project help, please visit the Children's department for a researchIT CT tutorial. We're always happy to help!