What's On This Page: New Books | Teen Events | Teen Service – Free Permit Practice Test | Teen Recommendations | Research
Introducing Miss Nicole!
Hello Essex Families,
MY name is Nicole Gaudreau, and I am so thrilled to be joining the team at the Essex Library Association as the New Children and Teen Services Librarian.
I am currently enrolled in SCSU's MLIS program and will be graduating with my degree in May. I have a Bachelor's in English, and a background in teaching grades K-6. I most recently worked in East Hampton as a Public Service Associate in their Children and Teen departments.
We have exciting programs planned for you in the coming months, so stay tuned and stop by to say hi! — Nicole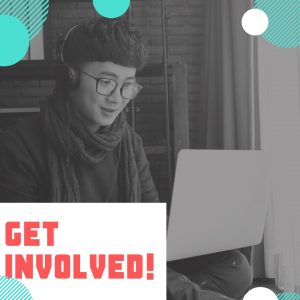 What programs do you want to see at the Essex Library? Let us know!
New Books
The following are books that are soon to be released and are certain to be popular. To place a hold, just click on the title and then on "Request/Hold" and have your Library card handy.
Firekeeper's Daughter by Angeline Boulley
When We Were Infinite by Kelly Loy Gilbert
Once Upon a Quinceanera by Monica Gomez-Hira
Teen Events
Teen De-Stress Saturday
Saturday, May 14th & 28th from 12 -1 p.m. at the Essex Library in the Teen Department
Select Saturdays in the spring, join us for Teen De-Stress Saturday! Join us for a nature walk through the Essex Cross Lots (across the street from the library, weather permitting), and then for a de-stress craft or activity in the library's program room or teen department. No need to register, just drop in!
Teen Take and Make Craft
Tuesday, May 17th at 10 a.m.  in the Essex Library Front Foyer while supplies last.
Teen Take and Make Craft kits are available every other week! Final exams and end of the year tests are coming up! Grab a kit to make your very own stress ball!
Teen Take and Make Craft, Front Foyer
Tuesday, May 31st at 10 a.m. in the Essex Library Front Foyer while supplies last.
Teen Take and Make Craft kits are available every other week! Grab a kit to make a phone holder, for hands-free photo taking! Come pick one up, while supplies last!
Dystopian Readers Society Discussion
Thursday, May 26th from 4 – 5 p.m. in the Essex Library Conference Room
Announcing the Dystopian Reader's Society. The last Thursday of every month, we will meet to discuss a new Dystopian Fiction novel. This month, we will be reading Unwind by Neal Shusterman. Book pick up will start May 2nd. Books can be picked up at the front desk, where you can register to become a member of the Dystopian Reader's Society.
Teen TGIF
Last Friday of Every Month
Next Teen TGIF – Friday, May 27th from 3:30-4:30 p.m.
The week is long, but Thank Goodness It's Friday! Teen TGIF will take place the last Friday of each month! Come in and hang out! We will have snacks, Wii games, coloring pages, drawing books, gel pens, card games, and more! Drop in any time from 3:30-4:30!
Final Exam Survival Kits
Wednesday, May 25th, from 3:30-4:30 p.m.
Feeling stressed about finals?  Come pick up a kit to make exam season a bit more bearable. Plus spend some time with Louie the Labrador!  Louise is a local, licensed therapy dog.  Learn more about what he does and even take a quick selfie! Drop in anytime from 3:30-4:30!
Volunteers Wanted
Interested in volunteering with the library? Fill out our short survey and a library staff member will be in contact with you. Volunteering is a great way to learn more about the library and gain valuable experience for college or work.
Volunteer Form: https://forms.gle/P4zZ4PsNfPLku3jW7
Teen Service
Free Permit Practice Tests
In partnership with Driving-Tests.org, the Essex Public Library is offering FREE Connecticut Driver Permit practice tests. This service also provides information on taking the CT Driving Test as well as the Driving Handbook.
Want to share a good book? Feeling especially passionate about something you've just read? Come in and visit. We'd love to add your video or written reviews to our selection. You never know whose life a good book will change for the better.  Visit Riley Sullivan's newest video review.
Teen Recommendations
YALSA's Teen Book Finder is a free app to help teens, parents, librarians, or any lover or YA literature to access the past three years of YALSA's awards and lists on their Smartphone, iPod or iPad.  App features include: a homepage featuring titles from the database, refreshed each day, a book search engine, a Find It button (powered by OCLC WorldCat Search) a favorites button and the ability to share brooks from the Teen Book Finder on Twitter and Facebook. Scan the QR Code in our YA Department to get the app today!
Research

Need reliable (and last minute) research help? The free online resource, researchIT CT is here for you! Don't forget about researchIT CT where you can find articles and information that you can trust. If you're in need of a little project help, please visit the Children's department for a researchIT CT tutorial. We're always happy to help!