Preparing for Life's Financial Storms
Tuesday, December 1st at 2 p.m. on Zoom
In this workshop, Faye Griffiths-Smith from the UConn Financial Extension Program will discuss steps you can take now to be better prepared to deal with life events that may impact your financial security. Some of the topics addressed will include financial resilience, dealing with a variety of different situations such as unexpected expenses, income reductions, severe weather preparedness: as well as the importance of saving, and some possible options to consider. Faye Griffiths-Smith, UConn Extension Educator in family economics and resource management will also share a resource list with participants. We will also offer a 5-part financial literacy education series with Griffiths-Smith beginning in January.
Zoom Registration Link: https://us02web.zoom.us/meeting/register/tZYucOiurzksHNSdauSlv-jzyI18Bpqf-2Gl
Centerbrook Architects Lecture Series Presents Takashi Yanai, Faia With "Outside In: New California Modernism"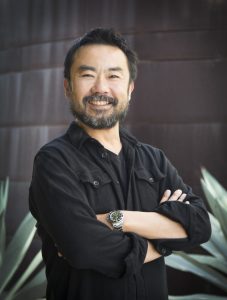 Friday, December 4th at 7 p.m. on Zoom
The Essex Library continues its design lecture series with L.A.-based architect Takashi Yanai, Partner at Ehrlich, Yanai, Rhee Chaney Architects. "Outside-In" is a term that encompasses EYRC Architects' residential design philosophy. It begins with the idea that a home should have a strong connection to its setting, through physical connections to the outdoors, often blurring the lines between interior and exterior space. It is also about how they bring exterior influences and inspiration into the work. The talk will describe these two aspects to their design approach.
Takashi Yanai has been the EYRC Residential Studio Director since 2004. Takashi is also currently leading EYRC's San Francisco Studio. Prior to practice, Takashi was a design journalist and editor at GA Houses in Tokyo where his work and travels provided the seeds for his design philosophy. Today his work is rooted in its contemplative relationship to landscape and is a continuation of the California Modernist ethos infused with reinterpretations of traditional Japanese elements. In 2017 he was elevated to the AIA College of Fellows in recognition of his residential work, which articulates how architecture can "connect man and nature through masterful siting and exceptional craft." Takashi serves on the SFMOMA Photography Accessions as well as the Architecture+Design Accessions Committees and has also been appointed the Chair of the National AIA Committee on Design for 2021.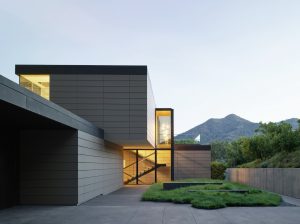 His professional activities, travels and personal inspirations are well-documented and widely followed (57,000 followers) on his Instagram account @t_yanai. Takashi has a degree in Literature with distinction from the University of California at Berkeley and a Masters in Architecture from the Harvard Graduate School of Design.
Zoom Registration Link:
https://us02web.zoom.us/meeting/register/tZYtf-igqDwpG9K7IjuExlzwvr1EzTSlRJe-
Trace Your Connecticut Revolutionary Roots
Tuesday, December 8th at 7 p.m. on Zoom
Did your Connecticut ancestor support the American cause during the Revolution? This virtual program will introduce you to the major sources that trace their activities during the War, from pension files to town meeting records and more. These sources will help you gain insight into their day-to-day activities and how they impacted the American cause. The program will be presented by Bryna O'Sullivan of Charter Oak Genealogy.
Zoom Registration Link: https://us02web.zoom.us/meeting/register/tZEuce2upzMsGtQDzsBVfnkEs0mhK8XfKhY6
Alzheimer's and Other Dementias: COVID-19 and the Holidays
Wednesday, December 9th at 1:30 p.m. on Zoom
This caregiver program for family members and friends of people with dementia will provide a brief overview of Alzheimer's disease and other dementias and discuss some COVID-19 challenges that can be especially difficult for families living with dementia. Maria Tomasetti, South Central CT Regional Director of the Alzheimer's Association Connecticut Chapter, will focus on strategies to engage in positive visits and interactions; explore tactics to discuss holiday celebrations that best suit the needs of the person diagnosed and the caregiver; provide options to minimize overstimulation during the holiday season; and address safety concerns…all within the context of our current COVID-19 world.
Zoom Registration Link: https://us02web.zoom.us/meeting/register/tZcld-qqrT8rH9E8L1cy5HICUejgzJWRAPym
On-Going Programs
Alzheimer Caregiver's Support Group
The Alzheimer Caregiver's Support Group has been placed on temporary hold until further notice. We look forward to resuming at a later date.
Caring for a person with Alzheimer's disease can be challenging. To help people who care for those with Alzheimer's or another form of dementia, the Alzheimer's Association Connecticut Chapter facilitates about 90 support groups around the state. The Essex Library is honored to collaborate with AACC in hosting a monthly caregivers support group which offers caregivers a place to share, learn and feel welcomed. People talk about their experiences and offer suggestions to deal with topics including medical, legal, behavioral and financial problems. The trained group facilitator is there to listen, help guide the conversation and to provide information about resources in the community. This support group is FREE and open to the public.
24/7 Helpline: (800) 272-3900
ehelpline@alz.org
Bereavement Support Group
Due to pressing counseling and emergency response needs at Middlesex Hospital, we regret that the library's bereavement counseling sessions have been placed on temporary hold until further notice.  We look forward to resuming this service at a later date.
Additional bereavement resources may be found at the Center For Hospice Care Southeast Connecticut: https://www.hospicesect.org/bereavement-services
Grieving is tough –  but you don't have to go it alone. The Essex Library is now hosting a Bereavement Support Group, with leadership provided by Chaplain Dennis McCann, head of pastoral services at Middlesex Hospital. The group is free and open to all. If you're struggling with loss – of a spouse, a parent or other family member, or a close friend –  please consider coming to a meeting; sometimes just having a place to share our feelings makes them easier to bear.  No advance registration is necessary, and drop-ins are welcome.
SCORE At The Library
The Southeastern Connecticut chapter of SCORE provides free and confidential advice on starting and growing small businesses. Appointments must be scheduled in advance, either by calling 860-388-9508 or downloading a request form. SCORE is also offering information and assistance with the Paycheck Protection Program and SBA Economic Injury Disaster Loan program.
Instructions for Using Zoom
You do not need to have a Zoom account to join the Library's Zoom meetings. To connect with video, you will need to be connected to the Internet, either from a computer, iPad or cell phone. A link for each meeting will be provided in the monthly newsletters and on the Library's website. All library programs and meetings offered on Zoom are moderated by library staff and are recorded; the library does not offer Zoom recordings to the public.The Library records all programs and reports all Zoombombing, attempted Zoombombing, and/or misuse of our public programming platform to federal and local law enforcement.
For more detailed instructions see: Instructions on Using Zoom, a free video-conferencing software.
To Connect with a Computer:
To Join a Zoom Meeting from your computer, click the links provided for each meeting, OR
Go to https://zoom.us
Click on 'Join A Meeting' located in the upper right area of the screen
Type the meeting number in the window then click 'JOIN'
A 'Launch Application' window will appear
Click 'Open link'
If you have trouble getting the Zoom meeting to open, please be sure to use the Chrome, Safari, or Internet Explorer browser. To download Google Chrome to your device, see instructions here: https://www.google.com/chrome/
To Connect with an iPad or iPhone:
Download the Zoom app from the App Store, located here: https://apps.apple.com/us/app/zoom-cloud-meetings/id546505307
Click the link provided for the meeting
To Connect with an Android device:
Download the Zoom app for Android, located here: https://play.google.com/store/apps/details?id=us.zoom.videomeetings&hl=en_US
Click the link provided for the meeting
To Connect with a land line phone:
If you're joining the meeting by phone, call this number: 1 (646) 558-8656. Once you're connected, then dial the meeting ID number to join the meeting.