Check Out Our Upcoming Events! Centerbrook Architects: Building in Ecology – 2/28 | Sustainable Essex Committee Environmental Discussion Series – 2/29 | Introduction To The Essex Land Trust with Jeffrey Croyle – 2/29 | Medicare Bootcamp and Savings Program – 3/4 | The 2020 Census – 3/14
Ongoing Programs: Alzheimer's Caregivers Support Group | Bereavement Support Group | Diamonds and Purls | SCORE
Our programs are free and open to the public. Please let us know if you'll be attending so we can let you know in case of any unforeseen changes in the schedule. To register, please call us at (860) 767-1560.
February Programs
Building in Ecology: Curing Nature Deficit Disorder through Design
Friday, February 28 at 7 p.m. at Centerbrook Architects
Did you know that Americans spend over 90% of their time indoors? Increasingly, that indoor environment is sealed off from the outside world. It's no surprise that many of us suffer from what author Richard Louv has termed Nature Deficit Disorder. As we lose awareness of the natural world around us, we develop mental and physical illnesses and exacerbate the environmental crisis.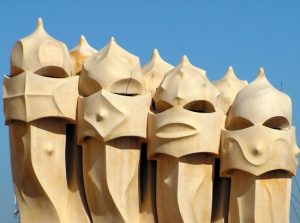 Imagine if buildings, instead of sealing us off from nature and its processes, could be designed to celebrate them! Imagine if facades were designed for birds and insects, walls were decorated with fractal ornament, and bridges lit up with the movement of fish…
All these are examples of buildings and public spaces that Centerbrook designer Misha Semenov is collecting into a catalog of spaces designed to reconnect us with ecology. The new emphasis on biophilia and the emotional connection to nature is proving to be just as important as the focus on resource efficiency that guided the first wave of green buildings. Misha will share some of these exciting projects and ideas, placing them in the context of the larger Green Architecture movement.
Sustainable Essex Environmental Discussion (SEED) Series
Session 1
"How Our 'Solid Waste' (Garbage) Contributes To Climate Change"
Saturday, February 29th at 12 p.m.
Sherill Baldwin, Environmental Analyst with the CT DEEP will facilitate the discussion. Light refreshments will be served. Learn about the solid waste "crises" in Essex and Connecticut:
How garbage emits excessive levels of CO-2 emissions that significantly contribute to global warming
About the various "components" solid waste and their relative environmental impacts
How you can reduce the amount of solid waste in your household.
Session 2
"What is the Environmental Impact of the Food We Throw Away?" 
Saturday, March 7th at 1 p.m.
Georgia Male, Farm Manager and Program Director, The Incarnation Center will lead a discussion about how food waste emits significant levels of green houses gases into our environment and contributes to accelerated global warming and climate change. The discussion will also cover how we can reduce the amount of household food waste and recycle food waste through composting. Light refreshments will be served.

Session 3
"Climate Change Impacts of Plastic and Micro-Plastic Waste"
Saturday, May 2nd at 1 p.m.
Professor Evan Ward, Research Professor & Head of the Department of Marine Sciences, University of Connecticut – Avery Point will facilitate the discussion.
Introduction To The Essex Land Trust with Jeffrey Croyle
Saturday, Feb. 29 at 4 p.m.
ELT Board member and Steward of Windswept Ridge, Jeff Croyle, will present an illustrated introduction to the Essex Land Trust, its mission and accomplishments, highlighting its properties with a focus on its larger preserves. Jeff Croyle is Chair of the ELT Nominating Committee.
Medicare Boot Camp and Savings Program
March 4th from 2-4 p.m.  
Are you turning 65 in 2020? Are you wondering how or when to sign up for Medicare, or what your options are? Please join us for a community conversation with Laura Crews, Director of Benefits Access at Senior Resources Agency on Aging, who will provide information for those who will be new to Medicare this year. Learn the 'ins and outs' of Medicare enrollment and how to avoid mistakes that can be costly. Be sure to bring your questions.
The 2020 Census: What You Need To Know
Saturday, March 14 at 11 a.m.
The time to respond to the 2020 Census is approaching quickly. Statistics from the census provide vital information for communities. In addition to how many representatives are allotted to each state, the census also determines how $675 billion are distributed throughout the United States. The 2020 Census aims to count everyone once, only once, and in the right place. Find out how the Census Bureau is rolling out this decennial operation with Dana Bennett, Partnership Specialist from the U.S. Census Bureau.
On-Going Programs
Alzheimer's Caregivers Support Group
First Tuesday every month, 5:30-7 p.m. 
Seventy eight thousand people in Connecticut are living with Alzheimer's disease and there are 178 thousand caregivers in this state. Caring for a person with Alzheimer's disease can be challenging. Changes in the person's behavior as the disease progresses can lead to frustration and anxiety. To help people who care for those with Alzheimer's or another form of dementia, the Alzheimer's Association Connecticut Chapter facilitates about 90 support groups around the state. The Essex Library is honored to collaborate with AACC in hosting a monthly caregivers support group.
The support group offers caregivers a place to share, learn and feel welcomed. People talk about their experiences and offer suggestions to deal with topics including medical, legal, behavioral and financial problems. The trained group facilitator is there to listen, help guide the conversation and to provide information about resources in the community. This support group is FREE and open to the public. There is no registration necessary. 
Bereavement Support Group
First and third Tuesdays, 2-3 p.m.
Second and fourth Tuesdays, 5-6 p.m.
Grieving is tough –  but you don't have to go it alone. The Essex Library is now hosting a Bereavement Support Group, with leadership provided by Chaplain Dennis McCann, head of pastoral services at Middlesex Hospital. The group is free and open to all. If you're struggling with loss – of a spouse, a parent or other family member, or a close friend –  please consider coming to a meeting; sometimes just having a place to share our feelings makes them easier to bear.  No advance registration is necessary, and drop-ins are welcome.
Diamonds and Purls
Tuesdays, 4-5 p.m.
A knitting group for all fiber artists, whether you knit, crochet, embroider, or any other kind of portable fiber art. If you'd like to learn to knit, Librarian Anna Cierocki will teach you. Bring a pair of size eight needles, and a skein of white acrylic yarn.
Due to a number of generous donations recently, we are NOT accepting further yarn or needle donations. Thank you for your consideration.
SCORE At The Library
 Thursdays, 10 a.m.-1 p.m.
The Southeastern Connecticut chapter of SCORE® provides free and confidential advice on starting and growing small businesses. Counseling will take place at the Essex Library on the second and fourth Thursday of each month between 10:00 a.m. and 1:00 p.m.  Appointments must be scheduled in advance, either by calling 860-388-9508, or by requesting a mentor online.
Don Flynn, an Essex resident, along with Steve Workman and other chapter members will counsel business owners and aspiring entrepreneurs in Essex.  According to Flynn, "At the initial meeting, the business owner describes his or her current situation and challenges the business may be facing to a team of counselors.  Based on the specific areas of need, a SCORE counselor with experience in those areas is assigned to help guide the business owner in the completion of a business plan or other action steps."