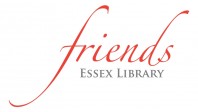 What kinds of books/ items do you want for the sales?
We welcome donations of all books in good condition for both adults and children with the following exceptions:
No Reader's Digest Condensed Books
No moldy, smelly, water-damaged books (dusty & old OK)
No Magazines, Including National Geographic
No Text or Course Books over 5 years old
No Computer Manuals over 2 years old
No Encyclopedias
No Vinyl Records
No VHS Tapes
In addition to books, we also welcome
Compact Discs (CD's of music, etc.) in original case
DVD's in original case
Unabridged Books-on-CD in original box

When and where do I bring my donations to the library?
We accept donations all year long, except for the two weeks before our May and October sales. Please bring them in any time the library is open. If you have a lot to carry, first see the person at the circulation desk, who will open the door near the handicapped parking space for you.  Please do not leave donations in the lobby; bring them to the circulation desk.
Then what happens to them?
Donated items are first screened for use by the library and then cleaned if necessary, sorted, priced, and put into categories for the book sale.  We do not have a lot of sorting room, so they go into category boxes in the order in which they arrive; nothing is alphabetized except for author-signed books. Items that are not in great condition are put on the free cart or sent to the recycling room at the dump.
Can I get a tax deduction?
The library will be happy to give you a form that thanks you for your donations but does not put a monetary value on them.  Just ask for the form when you bring in your books.
More questions about donations?
Please contact Peggy Tuttle at peggytuttle@gmail.com.
What categories do you use for the BOOK SALES?
Our categories are listed below, but there are 2 areas that include all subjects:  "Special" and Coffee Table Books.  Materials for children are at the end of this list.
Fiction: All fiction. Includes science fiction and fantasy. Fiction will also include large print.
Mysteries: A new category added due to the popularity of the genre.
Science and Nature: A new category to focus on all types of nature subjects. Books on scientific content such as medicine and health might be found in this category.
Maritime & Sports: Includes many books about racing & cruising, boat repair & construction, waterway guides, journeys & sea battles, etc. There are usually some nautical fiction books in here too ("Master & Commander," "Hornblower"). Other books in this category would cover other sports – hunting & fishing, golf, baseball, football, tennis, skiing, skating, martial arts, etc.
Miscellaneous: A large category, including philosophy & psychology, self-help & how-to, interior decorating, crafts, woodworking, current issues, politics, business & personal finance, music & dance, medicine & health, statistics, electronics, computers, and recent textbooks.
Animals: A new category focused on all aspects of caring for and loving animals.
Activities and Games: You will find coloring books, jigsaw puzzles, board games, and more in this category.
Audio-Visual Items: This category includes music CDs, books on CD and movies. Music CDs are organized by category (jazz, classical, and so on.)
Special Books: Includes some books from each category, in addition to extra-small books, blank journals/calendars, leather books, music notation ("piano books" and song books), children's books more appealing to adults or those needing a little "protection" (like pop-ups).
Coffee Table Books: High-quality oversized books in good condition on all subjects. Included in this category are many unusual and unique items, some priced individually.
Signed Books: We will have a table of books signed by their authors/illustrators. These will be in alphabetical order by author.
Sets and Reference: This is where to find sets of books, hard-cover dictionaries, reference books, and atlases.
Children's Books: In addition to books for kids of all ages (including young adult), we offer puzzles, games, and activity books. Kids sports, history, STEAM, biographies, board books, and learn to read books can be found in this category.
Other categories include Art, Biographies, Cooking, Drama, Foreign Language, Gardening, History, Holidays, Humor, Literature, Military, Poetry, Religion, and Travel.
Save
Save
Save